long time no...
I have had a few people make contact to check if I was still on the planet - nice to know I am loved.
I guess it is no secret, Masao and I are deep in new business mud. Our mud is of the yummy, exciting and not so stinky variety at the moment but we certainly are stuck in it!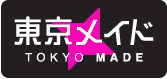 Our time is consumed with everything from lush dinners with groovy designers, drooling over Tokyo fashion in squished little Shibuya showrooms and sniffing new creations as they arrive at our office (teeny tiny office consisting of a desk, chair, cushions, about a million fashion magazines and every sleek looking gadget Masao has been able to get his hands on) to long drawn out hours trying to create things from scratch using photoshop with an operating system I can't understand, phone call after follow up after email to keep everything running on time and sleepless nights keeping to deadlines.
But one day very soon, early in the year 2007 (its gonna be a great year!), you will be able to type www.tokyomade.com into your little address bar thingie up the top there, press the return button and enter a world of tokyo shopping wonder.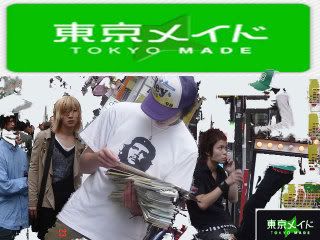 tokyomade is our own special way to support japan-based designers by promoting them and their products via an online shop, blog and community.
KEEP WATCHING - MORE TO COME!
Oh and you can check us out at
MYSPACE